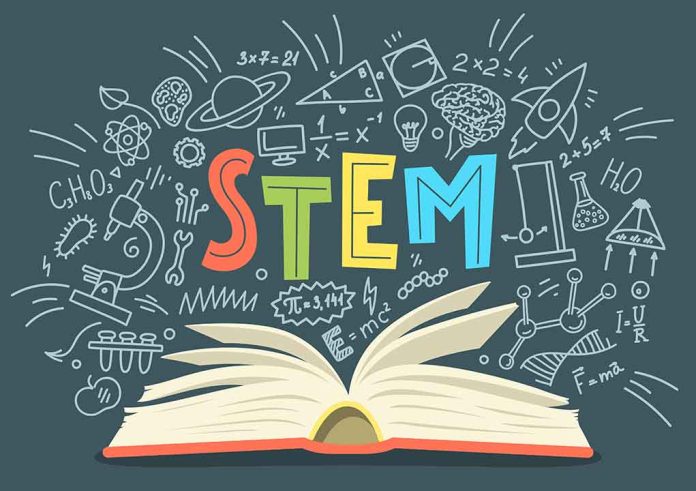 Meet The Nerdettes: The All-Girls Robotics Team You NEED To Hear About
(UnitedCause.com) – Women are making some gains in Science, Technology, Engineering, and Math (STEM)occupations, but still, they are underrepresented. Despite making up nearly half of the US workforce, women only occupy 27% of STEM occupations. However, this underrepresentation can change as young women continue to participate in STEM competitions. The Nerdettes is an all-girls team building their future in robotics and encouraging the next generation to follow their example.
Who are the Nerdettes?
The Nerdettes are an all-girls robotics team in Huntsville, Alabama, to qualify to represent Alabama in this year's FIRST Tech Challenge World Championships. They hope to encourage future generations of young girls to pursue careers in robotics.
It's a Team Effort
The team consists of seven girls who divide tasks to animate their robot. A couple of girls work on the mechanical side, constructing and assembling the robot. Others work as programmers, ensuring that the robot moves as designed and follows their directions. In their spare time, they teach robotics principles to the Gear Girls, a younger all-girl team.
The FIRST Championship Competition
FIRST Championship is a final worldwide event for the youth robotics competition season and an annual celebration of STEM to prepare young people for the future. The requirements for participation in the FIRST Tech World Challenge Championship vary per program.
The Nerdettes' selection to attend the FIRST Tech Challenge World Championships, where over 160 teams participate, came as a surprise. The young women's team was ecstatic to be selected as one of the many teams to participate globally.
The Team's Challenges
The only issue is that traveling to the global finals is expensive, so the Nerdettes appealed to their community for assistance. They launched a GoFundMe page to unite their friends, family, and strangers behind their quest, and within two months, they donated over $7,500, which was enough to pay for their trip.
The Nerdettes plan to utilize contributions from their new GoFundMe to fund ongoing expenses, such as the purchase of robotics equipment, the payment of competition fees, and other travel expenses. They also hope to continue inspiring more young girls to pursue robotics and careers in STEM.
Copyright 2022, UnitedCause.com