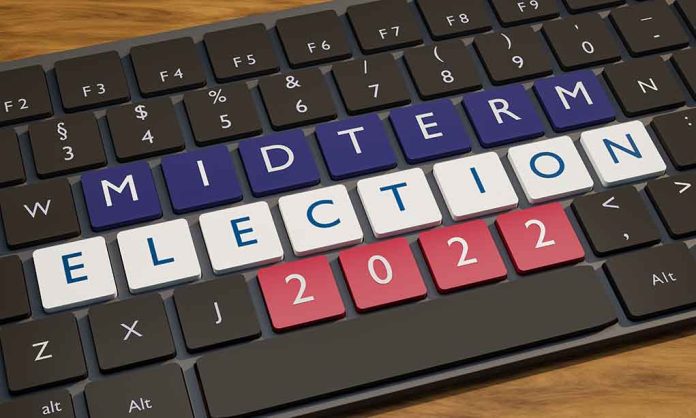 (UnitedCause.com) – For Democrats, the job of keeping control Congress on the 8th of November 2022, seems pretty difficult. Midterm elections are a referendum on the party in power. According to historical trends and Ray Fair's prediction, Joe Biden's administration will definitely struggle to keep control of Congress in November's midterm elections.
Midterm Elections Trends In History
The sitting president's party has lost control in almost every mid-term election since 1946 (that's 40 mid-terms!). Except for 2002 and 1998, during which years the party in power was able to win Congress. If history is anything to go by, the president's party loses an average of 4 senate seats and 28 house seats.
Ray Fair's Prediction: The Fate Of Democrats
Ray Fair's latest analysis shows that Democrats will struggle to keep control of Congress in the 2022 mid-terms. Based on his math, the Democrats have a 46.7% chance in the November elections. The voters turnout this fall is expected to be lower than during a presidential election, with many eager to vent their frustrations on the party in charge. According to Fair, the incumbent president tends to get punished, and those odds are unlikely to improve. As of right now, 56% of voters disapprove of Joe Biden's presidency. With many voters concerned about crime, unsettled national climate, and inflation, the steep climb to win is even more daunting. The economy has shrunk for two consecutive quarters, and interest rates are rising.
Additional Factors Contributing To Democrats' Fate
Democrats currently have the majority in the house, with 222 seats, while the Republicans have 213. The five seats that are up for grabs are highly endangered. In addition, the current sitting democratic president has low approval ratings, thus giving Republicans a ripe environment to dominate the elections. Biden's approval ratings are falling amid his withdrawal from Afghanistan. The trimming of the social spending measure from $3.5 trillion to $1.75 trillion is also a blow for the party.
Democrats' prospects have dimmed while Republicans' prospects have brightened. Republicans have a better chance of winning Congress in November, a significant shift in an ongoing fight for control. The Republicans seem confident and are prepared with their legislative agenda, and even impeachment plans, should they regain control in November.
Copyright 2022, UnitedCause.com