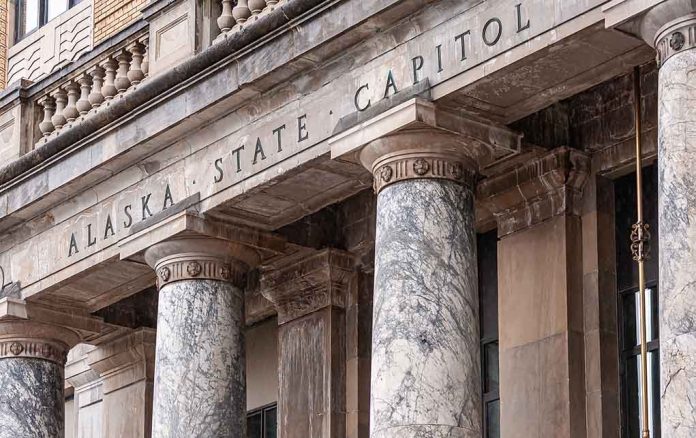 (UnitedCause.com) – Alaska Democrat Rep. Mary Peltola will represent Alaska's house congressional district for a full term. She won a special election in August 2022 to finish former GOP Rep. Don Young's term, which ends in 2023. Peltola, Palin, Republican Nick Begich, and libertarian Chris Bye progressed in the August election.
Alaskans passed ranked-choice voting in 2020, replacing political primaries with general elections. All candidates in a general election are on the same ranked-choice ballot. Voters can rank candidates on their ballots as first choice, second choice, etc. One candidate wins if they obtain a majority of first-choice votes. The candidate with the fewest first-choice votes is eliminated if no contender obtains a majority. After the candidate with the fewest first-choice votes is eliminated, voters' second choices are analyzed to see if a candidate has a majority of the vote. This process continues until a candidate receives 50% of the vote.
In an opinion post for the Anchorage Daily News in October 2022, Palin stated the new voting system had "produced the travesty of sending a Democrat to Congress to represent Alaska, one of the reddest states in the country." She stated that, being in a recession with high inflation, Biden and Democrat Party has refused to recognize we are even in a recession.
The last time Alaskans supported a Democrat for president was in 1964. But the state has a history of honoring independent-minded candidates. According to figures from the Division of Elections, there are more registered voters who do not belong to a party than there are Republicans and Democrats combined.
Peltola ultimately received just about 55% of the vote. Palin received slightly more than 45%. Following the elimination of fellow Republican Nick Begich III, who came in third, and the redistribution of his 64,392 votes during the ranked choice tabulation, Palin gained support. 21% of his votes did not make a second choice, and roughly 12% supported Peltola, who was elected to the two-year term. However, over two-thirds of those voters chose Palin as their second choice.
Copyright 2022, UnitedCause.com