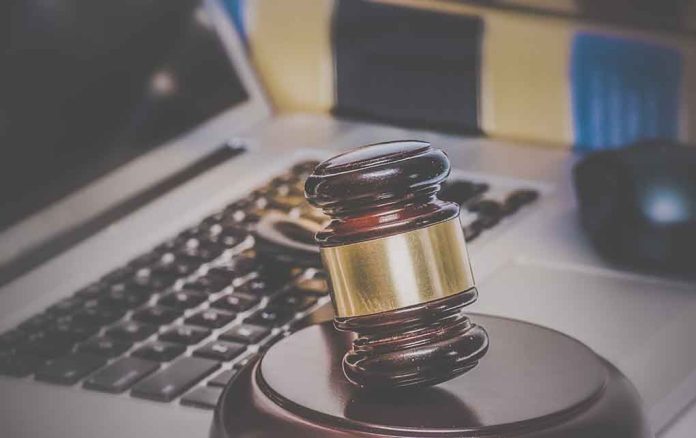 (UnitedCause.com) –  Conservatives posting on Twitter blasted CBS News for taking it's time admitting that Hunter Biden's laptop is legitimate and contains his personal information and dubious business activities. CBS eventually confirmed the laptop's authenticity on Nov. 21. The original reporting was done by the New York Post in 2020.
Mainstream media refused to report on the story. Twitter and Facebook tried to squelch the Post's article before the 2020 election. Joe Biden tried to squash the news and attempted to shift attention away from the apparent conflict of interest by lying that he never had spoken to Hunter about his business interests. As evidenced by the emails on Hunter's laptop, it was ripe for a massive scandal.
Since the election of Biden is over, the media is acknowledging what we all knew was true in 2020. Joe's son, Hunter Biden, engaged in questionable foreign business dealings and may still be doing so. Many of these dealings were documented on a laptop he left at a computer repair shop in 2019.
The existence of this abandoned laptop was finally acknowledged by the New York Times in an in-depth piece published in Nov. 2022 regarding the federal government's probe into Hunter's tax files. According to the article, the FBI took the laptop from the proprietor of the repair shop and gave it to federal prosecutors. They are now investigating the emails on the laptop that Biden and his former business partners exchanged.
Critics of the MSM lambasted the network for being too late on the scoop and reminded them that one of its correspondents told President Trump the laptop existed and the contents couldn't be verified.
In a post on Twitter, Outkick.com's Clay Travis said that Trump declared that the laptop was real while news pundits demanded the news not be trusted and not be reported. "Trump was right. Again."
Sen. Marsha Blackburn said that CBS's Lesley Stahl said Hunter Biden's laptop couldn't be verified and his business practices have been scrutinized and rejected.
Judicial Watch president Tom Fitton tweeted that CBS took two election cycles to report this issue. "Always late!"
Copyright 2022, UnitedCause.com