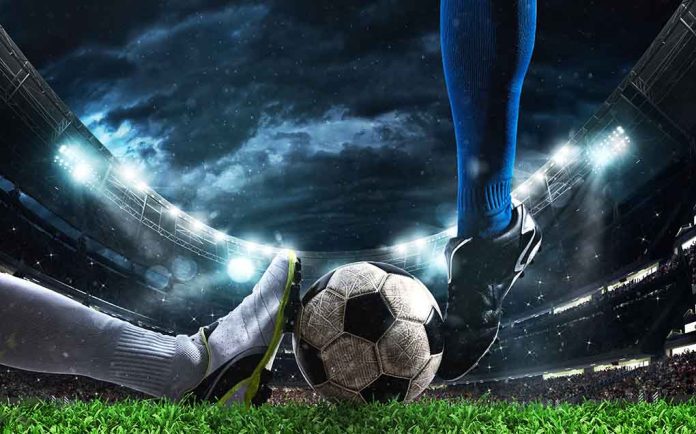 (UnitedCause.com) – Many Iranians were hoping for the US to win over their own team in Tuesday's Nov. 29th World Cup match amid demonstrations over their rulers in Iran that have persisted for almost three months.
The game on Tuesday was crucial for both teams. The US victory eliminated Iran from the World Cup and guaranteed its archrival a spot in the knockout stage.
Some demonstrators believe that an Iranian defeat or tie will harm the regime on the international stage and stoke the uprising in the protestor's favor.
In a secured phone conversation with Fox News Digital on Monday, an Iranian lady who goes by the name Mahoora said that the large percentage of Iranians want the United States to win on Tuesday, Nov 29th. The Iranian team's triumph over Wales was not acknowledged by the majority of Iranians.
The Iranian capital, Tehran, as well as the densely populated cities of Mashhad, Isfahan, and Karaj also saw celebrations.
The following statement was made by Ali Safavi, a representative of the National Council of Resistance of Iran in Paris, "The jubilant reaction across Iran over the regime soccer team's defeat tonight reflects first and foremost the degree to which the Iranian people loath and detest the ruling mullahs and want to see it overthrown."
He also stated that they knew that the government was attempting to capitalize on on the appearance of their squad at the World Cup to upstage the brutal method they use to clamp down on the massive public protests, which 660 protesters were killed, including at least 60 children, and thirty thousand arrested. The Iranian's, who remain as motivated than ever to overthrow the system, have never seen it more isolated during its 43 years of control.
The U.S. Soccer Federation temporarily removed the Islamic Republic of Iran's insignia from its flag in a posting on social media in solidarity of the demonstrators, which caused controversy in Iran over the weekend. After the protest, Iran demanded that the United States be excluded from the competition before Tuesday's match, which did not happen.
Copyright 2022, UnitedCause.com