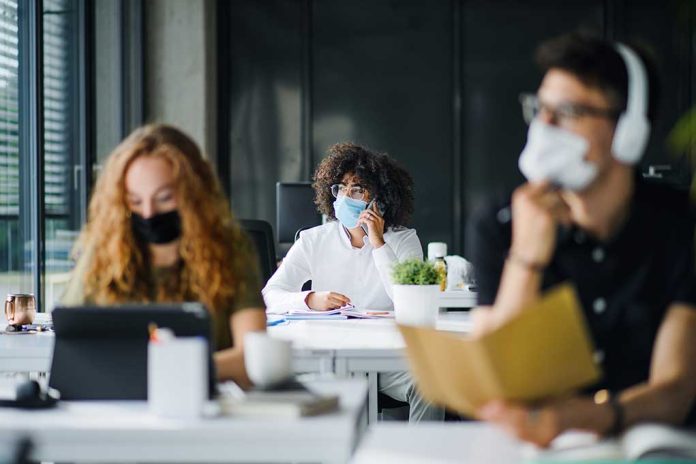 This Website Makes Finding College Funding a BREEZE
(UnitedCause.com) – The Federal government, not-for-profit entities, and state agencies offer non-payable financial aid to needy students that need support. Although so valuable, finding the right grant, especially for first-timers, is an uphill task.
Given that, Grants.gov, a platform connecting students to various grants programs, prepared this post to help students understand the whole subject of grants and discover some of the top grants they would consider securing.
How to Use Grants to Fund Education
Education grants support financially disadvantaged students who need to fund educational expenses. In most cases, beneficiaries use donations to boost their tuition fees, research expenses, and upkeep.
Funding Research
Doubtlessly, research can be too expensive for students from disadvantaged backgrounds. For instance, they must travel frequently, buy research equipment, and conduct surveys. Grants take care of everyday research expenses, including traveling, completing surveys, purchasing research equipment, buying insurance, tendering, and settling other research-related bills.
Settling Tuition Expenses
On average, students pay a tuition fee of around $9000 in public universities and $37000 in private colleges per academic year. Students from low-income families cannot pay such amounts comfortably throughout the four-year study period. Tuition grants help needy students settle their expenses comfortably as they focus on what matters most—completing their studies.
Upkeep Fees
Grants are meant not just for funding research and tuition expenses but also to improve college student retention. The non-payable financial support helps beneficiaries cater to daily expenses like accommodation, clothing, food, and travel expenses. Without the grants, needy students will hardly lead a comfortable life in college.
Popular Grants for College Students
Hundreds of grants are available for undergraduate, postgraduate, or PhD students studying in US colleges. One has to search online to find the ideal grants. Some of the most popular ones with a record of supporting needy students with little hassle include;
Pell Grants
The Federal Pell Grants favors needy students and those whose parents were military or public safety officers who died in the line of duty. Depending on financial need, students can receive up to $6895 a year to boost funding for their college studies.
TEACH Grant
The TEACH grant is meant for students who intend to teach in an elementary school in a low-income community. Legible students can get as much as $4000 per academic year. TEACH converts to a loan, unlike other grants, if a beneficiary cannot meet the grant's minimum obligations.
FSEOG Grant
The FSEOG grant is awarded to college students who cannot complete their undergraduate degree without financial aid. Depending on economic background, a student can qualify for an amount ranging from $100 to $4000. In addition to exceptional financial need, beneficiaries should attend at least six credit hours and be enrolled as regular students.
Iraq and Afghanistan Service Grants
Just as its name suggests, the Iraq and Afghanistan Service Grant is for needy students whose parents or guardians died due to the Iraq and Afghanistan operation, which started around September 2001. Beneficiaries should be below 24 years old and meet the Pell grant eligibility criteria.
State Financial Aid Grants
Every State in the US has a financial aid program for its needy citizens. Unlike federal grants, state grants go to resident students attending college in-state, and the loans go to the neediest students, most of whom cannot afford to pay their college fees without financial support.
Find the Right Grant from Grants.gov
From the Pell Grant to State financial aid grants, there are hundreds of financial assistance options for needy students. Without support, financially disadvantaged students can hardly find the most suitable grant.
That is where Grant.gov comes in. The organization provides a platform that connects granting agencies to students for federal agencies, not-for-profit organizations, and other grant institutions to post their financial aid. On the site, organizations post financial aid programs while students get to scroll through to find suitable opportunities.
Copyright 2022, UnitedCause.com