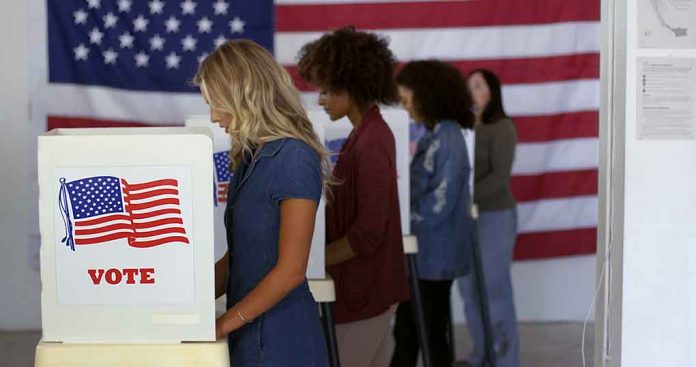 One Demographic Could Make Or Break The 2022 Midterm Elections
(UnitedCause.com) – The Midterm elections are up this, and an interesting fact has emerged. Politicians are targeting specific demographic- women- to sway votes in their direction to end up the majority in the House of Representatives and the Senate. Suburban women are tipped to have a significant role in which party gains the majority come Tuesday 8th November.
The rise in women voter registration came in the wake of the results of a court case, Dobbs v. Jackson Women's Health Organization, on 6th June 2022, when the U.S. Supreme Court took away the constitutional right to abortion, revoking the precedent set in the Roe v. Wade case ruling in 1973. According to a poll by the Wall Street Journal on American adults, 57% of respondents are against the ruling, stating that a woman should be able to obtain a legal abortion for whatever reason. The outrage that ensued from this ruling, even before it was passed, was mainly because it would prompt most states to ban abortion outright, meaning that women would have to travel distances to states where abortion is legal to get abortion care or keep it an unwanted child.
Another group to look out for are the female voters over the age of 60, that could be the difference maker in some of the critical races for two reasons:
They outlive male voters
They vote at a higher rate
A survey by the American Association of Retired Persons (AARP) also revealed that women voters 50+ will decide the balance of power, reiterating, "They are the most worried about rising living costs and insufficient savings."
Other issues that have sparked women's voter registration are inflation, parental rights, and schooling. A Fox News poll indicates the following as motivation for wanting to vote in November:
Inflation/ High living costs- 19%
Abortion- 16%
Economy/Jobs- 15%
We'll know how the country voted soon enough.
Copyright 2022, UnitedCause.com