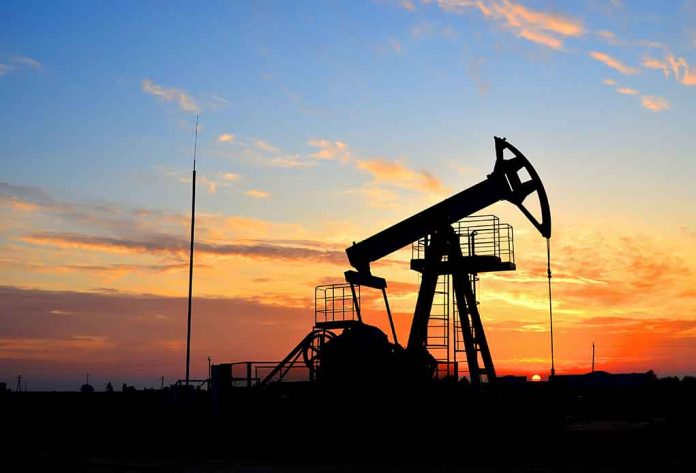 (UnitedCause.com) – Biden recommended new restrictions to reduce methane emissions from oil and gas extraction on federal lands. The plan, announced by the Bureau of Land Management, would ban exhaust emissions on public land and compel energy firms to better identify methane emissions.
The idea follows another made by Biden earlier in the month at a climate change meeting in Egypt. The administration's proposal singles out the oil and gas sector for its alleged involvement in global warming.
According to Biden, his plan would save much natural gas from becoming lost due to leaks, increasing efficiency while decreasing emissions. The rule would set monthly leak limits and impose fines for exceeding such limitations.
"This proposed rule will bring our regulations in line with technological advances …, while providing a fair return to taxpayers," said BLM Director Tracy Stone-Manning.
The BLM will collect opinions on the draft rule, with the regulation anticipated to be issued next year.
Americans are concerned about the price of gasoline, and less oil implies higher costs. America might maintain its energy independence by increasing domestic output. Unfortunately, Biden has gone in the other direction. Since entering office in January 2021, Biden has had a contentious relationship with the energy sector.
Despite saying earlier that there will be a ban on drilling in the US, the Biden has pushed energy firms to increase oil drilling in order to cut gas costs. The White House criticized Putin for rising fuel prices but claimed credit for the summer price drop. Biden oversaw the greatest annual gas price increase in the last 30 years. He's responsible for pricing increases.
Biden has also accused oil firms of profiting because of oil shortages in spite of the fact that his policies of shutting down oil exploration and drilling in the US is to blame. He has suggested that energy firms face a tax if they do not increase domestic output.
This comes as Biden has relaxed oil restrictions on Venezuela, including allowing oil company Chevron to expand production there, in exchange for reopening negotiations between Venezuela's government.
Copyright 2022, UnitedCause.com