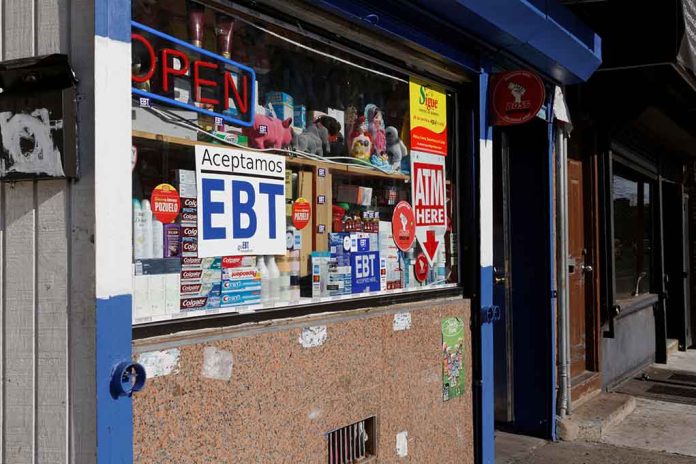 SNAP: Helping Feed Families When They Need It Most
(UnitedCause.com) – The Supplemental Nutrition Assistance Program (SNAP), formerly the Food Stamp Program, is the most important anti-hunger program in the nation. In 2021, SNAP helped approximately 41 million low-income households in the US to afford a nutritious diet monthly. SNAP can assist most struggling families in accessing healthy food and fighting hunger in the country.
What is SNAP?
SNAP is a federal program that helps low-income people or people without income purchase the food they need to sustain a healthy life. The program offers critical nutritional assistance to low-income working families, low-income older persons who are 60 years or older, people with disabilities living on fixed incomes, and other low-income individuals and households.
Most SNAP members live in homes with children, while more than one-third live in households with elderly or disabled persons. SNAP is the most responsive federal government program that works to end hunger in the country during and after economic downturns. Many individuals can stretch their budgets with the assistance of SNAP because the money they would have spent on food may be used for other expenses, such as medical costs, utility bills, and rent.
Who Qualifies for SNAP?
Unlike other means-tested assistance programs, which limit eligibility to specific groups of low-income persons, SNAP is broadly available for all low-income families. Every state has different eligibility rules. However, the following are general qualifications.
Household income must be below or at a certain level
The value of household resources or assets, such as savings and bank accounts, must be below a certain threshold
A household must have at least one US citizen or someone with an appropriate immigration status
A SNAP household consists of individuals who live together and buy and prepare meals together. Some persons, such as people on strike, college students, people with drug felony convictions in some states, and those with certain immigration statuses, don't qualify for SNAP assistance regardless of their income or possessions. Check with your local SNAP office to see whether you are qualified for assistance.
How Does SNAP Work?
People who use SNAP get monthly payments through a benefits card, which functions similarly to a debit card, to purchase food at local supermarkets or farmers' markets. People's monthly income and family size determine the amount they will receive.
How Do People Apply for SNAP?
Each state develops its SNAP application procedure under federal regulations. Individuals may apply in person at their local SNAP office or by mail. Most states also provide online applications. Applicants must have an eligibility interview that the SNAP application counselor will often conduct over the phone.
In addition, they must provide proof of their identification, residence, immigration status, household composition, income and resources, and deductible costs. Eligible households will receive an EBT (electronic benefit transfer) card with monthly funds.
What SNAP Can Purchase
People can use SNAP to purchase these items;
Meat, fish & poultry
Dairy products
Seeds and plants to grow food for the family
Bread & cereals
Fruits & vegetables
Households cannot use SNAP benefits to purchase;
Non-food goods such as pet food, cleaning supplies
Domestic items such as toilet paper, as well as hygiene products such as shampoo, menstruation products, and infant formula or diapers
Vitamin supplements and medicines
Alcohol beverages and cigarettes
Where Can People Shop With SNAP?
People can use the Supplemental Nutrition Assistance Program to purchase food at many local grocery stores, convenience stores, farmer's markets, and even some online delivery services like Walmart and Amazon.
Protecting Families from Hunger
Anyone who meets the requirements of the SNAP program may receive benefits. When the economy worsens, enrollment increases, and when the economy rebounds and poverty decreases, enrollment decreases. As a result, SNAP assists families in overcoming temporary unemployment or family crisis.
Copyright 2022, UnitedCause.com